Over the last few days various news stations including the likes of media giants
Daily Mail
,
news.com.au
,
thedrinkbusiness.com
have all written articles about how Ma Long's success is due to excessive alcohol intake! Has this news gone to far? As cited by
Matt Hetherington
,
' this is a terrible ad for table tennis'.
Read more below...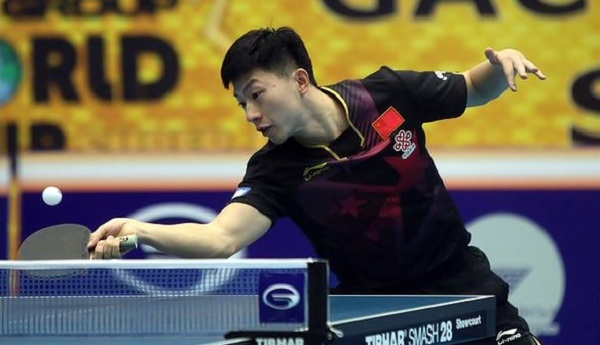 World Number 1 Ma Long - Photo: ITTF Flickr
With the
Rio Olympics
fast approaching, the only real bit of main stream news table tennis seems to be getting is the fact that "Ma Long drinks to table tennis glory". Last week Liu Guoliang quoted to the Chinese Media that,
"One thing Ma Long does when the pressure gets very high is to go to a bar and grab a drink."
News reports across the world have took this quite literally expressing Ma Long's secret weapon and sports performance enhancement is alcohol, linking closely to the game 'beer pong'.
The other important element Liu added to help Ma Long relax his nerves was general chit-chat. Moderation in drinking was key to help make Ma Long relax according to reports.
Examples of some article headlines:
- Chinese Table Tennis Star Ma Long Says Alcohol Is His Secret 'Weapon'
- Beer pong -- China's Ma drinks to table tennis glory
- Table Tennis' number one player reveals alcohol as his secret weapon
Ma Long and arch rival Zhang Jike (reigning Olympic champion) are representing Team CHINA as the number 1 and 2 seeds in Rio. Zhang Jike will attempt to defend the title and Ma Long will look to capture the title.
Ma has been selected for both the singles and team events in Rio, alongside compatriot and London gold medallist Zhang Jike, whom he will attempt to prevent becoming the first man to defend an Olympic table tennis singles title.
China's head coach Liu Guoliang expressed, "I think Ma Long goes into Rio as favorite, it is important we focus on his mental patterns throughout.
Is this a terrible ad for the sport. Or is any news, good news?
Elsewhere, there was some other viral news in the table tennis world yesterday after Martin Gunn's backshot went viral across the media stations with one channel in particular Sports Bible promoting the shot which has been viewed by 800,000 people!
Like and tweet our articles to the World. Lets spread the word of Table Tennis.
TableTennisDaily