NEWS: DIMITRIJ OVTCHAROV SIGNS UP FOR T2 ASIA-PACIFIC TABLE TENNIS LEAGUE!
On the 11th April 2017 T2 Apac announced the confirmation that European Number 1 table tennis player DImitrij Ovtcharov will participate in this summers T2 Asia Pacific Table Tennis League! This is fantastic news with last month
Timo Boll
and Jun Mizutani confirming their participation to!
This will be a great show for fans across the world. 12 male players and 12 female players will be competing in the new league from June to December in Hong Kong, which has an impressive $1.5 million prize fund!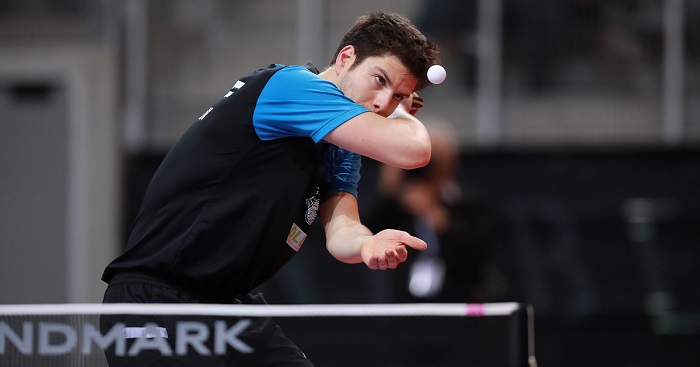 Dimitrij Ovtcharov Confirms Participation!
Dimitrij Ovtcharov the world number 6 will be competing in this summers inaugural T2 Asia-Pacific Table Tennis League (T2APAC) alongside team mate Vladimir Samsonov of his Russian Club Fakel Orenburg. Jun MIzutani also plays for this club in the Russian League.
In an interview Dima expressed, "I am really excited to take part in this new format and play against so many top players. I think it will bring a lot of excitement to the sport, a 'fantasy table tennis' element that will invigorate the game that will attract new fans and give lifelong supporters more to cheer about."
One key characteristic of the league will be each match has a limit of 24 minutes whereby players have to try and win as many sets as possible within the duration.
Frank Ji the Chairman of T2APAC said, "It is exciting how quickly the League is growing with the addition of European star Dimitrij Ovtcharov. We have much more to announce in the coming weeks to keep fans excited, stay tuned!"
A T2 Apac spokesman has expressed, "we are currently talking to the best players in the world, and we definitely have plans to include them". Perhaps we will see some Chinese players signed up soon? Ma Long or Zhang Jike perhaps?
CONFIRMED PLAYERS SO FAR:
Men:
1) Dimitrij Ovtcharov
2) Timo Boll
3) Jun Mizutani
4) Vladimir Samsonov
5) Joo See Hyuk
6) Paul Drinkhall
7) Chen Chien An
9) Aleksandr Shibaev
Female:
1) Feng Tianwei
2) Cheng I Ching
3) Jeon Ji Hee
4) Suthasini Sawettabut
5) Elizabeta Samara
6) Yang Ha Eun
7) Matilda Ekholm
There are 24 spots up for grabs, over the next few weeks T2APAC will be drip feed the remaining 10 participants to the public. Who do you think will be the remaining 10? Be sure to write in the comments.
UNIQUE FORMAT
T2APAC are introducing several innovative ideas to spice things up for the sport. There goal is to make the sport more spectator friendly by incorporating slow motion presentation while adopting a player draft and a unique scoring system. Time limits of 24 minutes per match will be imposed on each match. These innovative concepts will be introduced in the hopes to improve rallies but hopefully great for the spectators.
What do you think of these new concepts?
Stay tuned on TTD for all the updates from the exciting
T2APAC LEAGUE
for the line up, draws, seeds and more.
Like and tweet our articles to the World. Lets spread the word of Table Tennis.
Photos by: ITTF Flickr
TableTennisDaily