NEWS FLASH! Dimitrij Ovtcharov will be the World Number 1 table tennis player next month after his round of 16 victory against Koki Niwa at the World Tour Grand Finals today!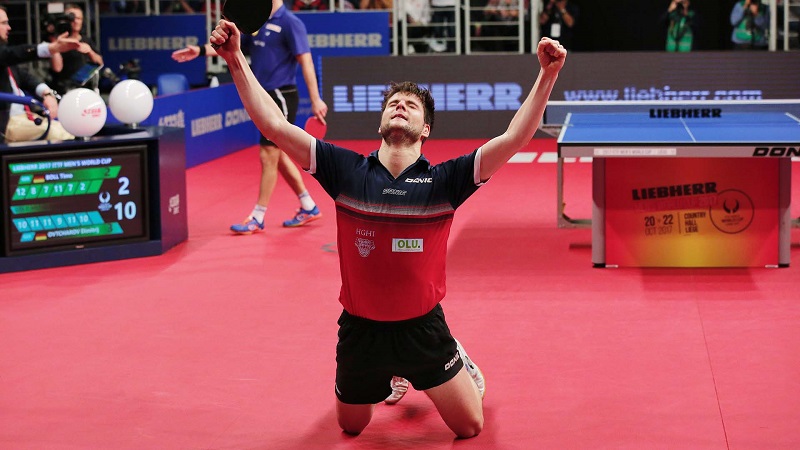 What a year it's been for Dimitrij Ovtcharov! Firstly, winning the China Open where he defeated team mate Timo Boll in the final. Dimitrij followed suit with this at the World Cup where he won his first major defeating Boll in the final.
A few weeks later Dimitrij took out China's Fan Zhendong in the semi final of the German Open. In the final Ovtcharov was victorious over oncw again over Timo Boll!
These 3 major wins have put Dimitrij currently world number 3 on the December World Rankings behind Ma Long and Fan Zhendong. However, as of January 2018, the ITTF are implementing a new world ranking system whereby players are ranked on how far they reached in events. Here's a video that the ITTF released on the new system:
A huge congratulations to Dimitrij Ovtcharov who will start 2018 as the New World Number 1 table tennis player! This will sure send shock waves across the table tennis world as the last European player to be number 1 in the world was Timo Boll back in 2011.
What do you think of this new system? Leave your comments below.
Like and tweet our articles to the World. Lets spread the word of Table Tennis.
Photos by: ITTF Flickr
TableTennisDaily