Incredible news just in as 14 year old wonderkid Tomokazu Harimoto defeats world number 1 Fan Zhendong at the
Asian Cup!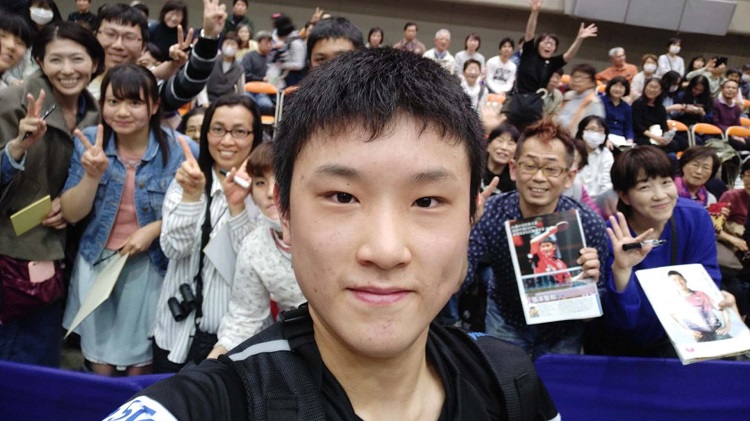 Harimoto sends shockwaves to CHINA! Photo via ITTF Flickr
3 weeks ago Harimoto played Fan Zhendong at the World Team Cup, where Fan from China outplayed the Japanese wonder kid. This left people to doubt the boys ability even though the wonderkid is only 14 years of age and has only just started his sensational career. Yesterday however the 14 year old talent took out Fan Zhendong in 4 sets with scores 11-8, 8-11, 11-9, 11-8. This is massive news for team Japan as their World Team Championship campaign begins at the end of this month!
Watch the MATCH unfold below between Japan's Tomokazu Harimoto and China's Fan Zhendong!
Watch the full video playlist from the Asian Cup in the TableTennisDaily Video
Library.
Like and tweet our articles to the World. Lets spread the word of Table Tennis.
TableTennisDaily