The World Championships are approaching quickly and as always Team China are preparing rigorously for the major tournament starting on April 21st. The Chinese National table tennis team have been taking part in closed training in Shenzhen.
In the practice halls where both the women's and the men's team train, they have put up a reminder of who their toughest opponents will be in Budapest.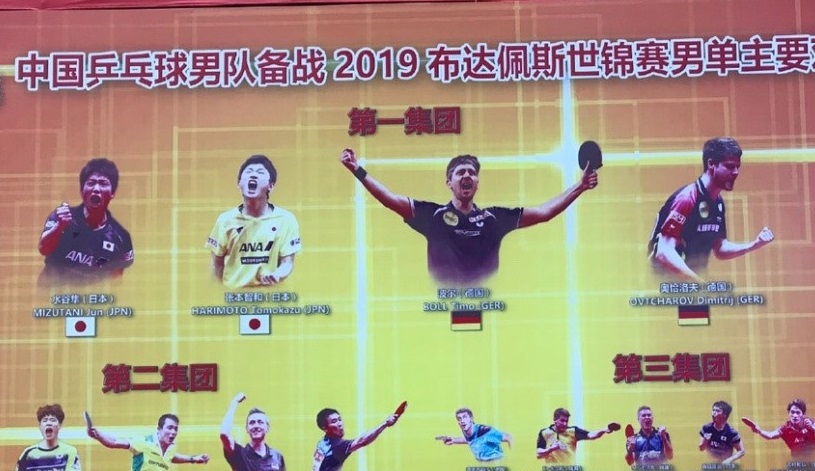 Each of the pictures (see below) is separated into 3 tiers and is based on ranking as well as the players win records against the Chinese.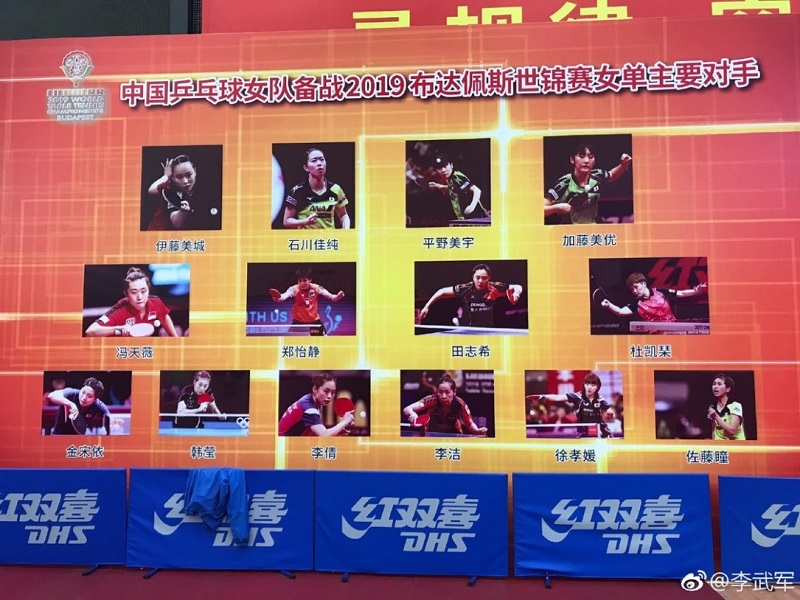 In the top tier of the biggest rivals on the men's picture 2 Japanese, Jun Mizutani and 15 year old Tomokazu Harimoto make up half. The other half is made up of the two German's, Timo Boll and Dimitrij Ovtchorov. Ma Long has recently defeated 3 of China's biggest rivals in the Qatar Open and Asian Cup. Most recently Ma Long beat Harimoto 3-1 in the group stages of the Asian Cup where after he described the young Japanese player as "the biggest threat to the Chinese National Team."
The highest tier on the women's side is made up exclusively of Japanese players, including Mimo Ito, Miu Hirano, Kasumi Ishikawa and Miyu Kato. With Zhu Yuling winning in Yokohama beating Cheng Meng in 6 games, the closest rival there was Kasumi Ishikawa who secured the bronze medal a record 3rd time by beating Feng Tian Wei in the bronze medal match. Kasumi had previously lost 3-0 to Feng in the group stages.
Other notable names from the men's tier 2 and 3 are Koki Niwa, Lee Sang Su, Hugo Calderano, Chuang Chi Yuan, Vladimir Samsonov, Liam Pitchford, Wong Chun Ting and Mattias Falck who performed outstandingly in Qatar.
The other main rivals from the women's 2nd and 3rd tiers include; Feng Tian Wei, Cheng I Ching, Doo Hoi Kem and Jeon Jihee.
Whilst we wait for the World Championships to begin why not check out the awesome final between Fan Zhendong and Ma Long in the Asian Cup. Could Ma Long get revenge at the end of the month? Watch Ma Long take on Fan Zhendong in the Asian Cup final:
TableTennisDaily