Coming up later this week we will again get to witness the unique and exciting spectacle that is the Seamaster T2 Diamond Event. This time in Singapore, the event will begin again on November 21st and a huge $500,000 on offer. Not to mention, ITTF ranking points are available for those still looking to qualify for the Tokyo 2020 Olympics.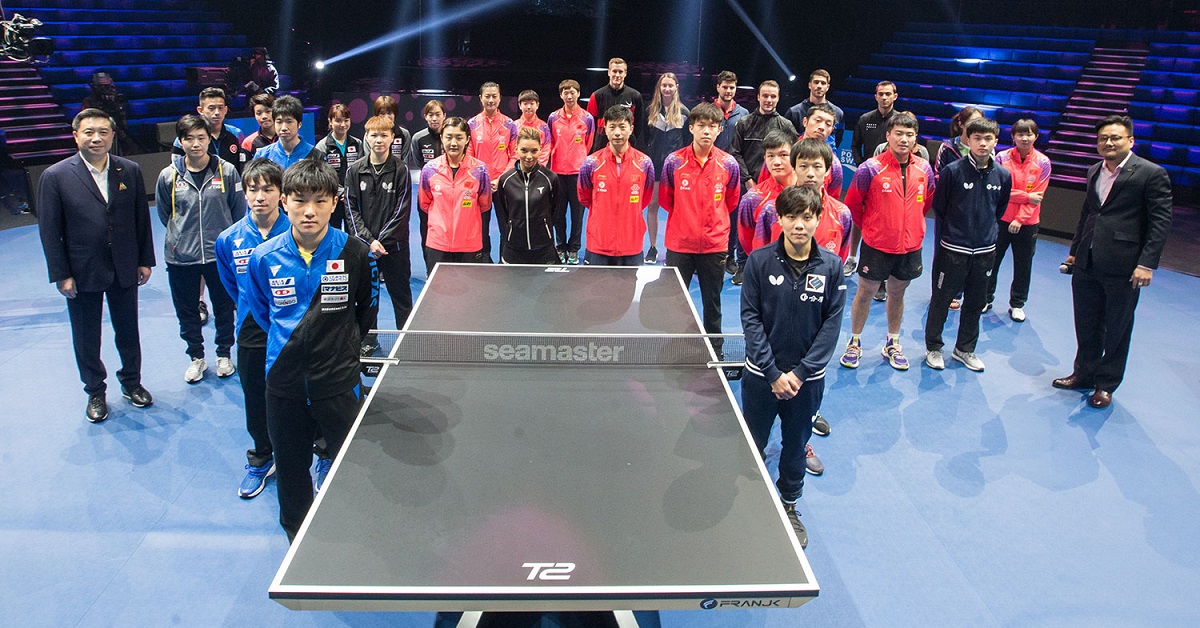 Photo from the player lineup during the T2 Diamond Malaysia event
Confirmed players who will be entering the T2 Cavern include:
MEN
01) Xu Xin
02) Lin Gaoyuan
03) Ma Long
04) Fan Zhendong
05) Tomokazu Harimoto
06) Wang Chuqin
07) Lin Yun-Ju
08) Liang Jingkun
09) Patrick Franziska
10) Hugo Calderano
11) Dimitrij Ovtcharov
12) Mattias Falck
13) Jun Mizutani
14) Jeoung Youngsik
15) Jang Woojin
16) Clarence Chew
WOMEN
01) Sun Yingsha
02) Chen Meng
03) Mima Ito
04) Wang Manyu
05) Chen Xintong
06) Liu Shiwen
07) Ding Ning
08) Hirano Miu
09) Wang Yidi
10) Kasumi Ishikawa
11) Feng Tianwei
12) Zhu Yuling
13) He Zhuojia
14) Sato Hitomi
15) Cheng i-Ching
16) Yu Mengyu
Lin Yun-Ju proved himself a massive threat to the Chinese juggernauts Fan Zhendong and Ma Long in the previous event. They will both be out for revenge looking to secure the title this time around. The women's tournament was dominated by the Chinese trio of Zhu Yuling, Wang Manyu and Ding Ning with Zhu Yuling prevailing in the final. Could we see a repeat or will this innovative format through up some more spectacular surprises?
Do you have a prediction for the result? Join the discussion over on the TTD forum.