The World Team Qualification event for Tokyo 2020 begins this Wednesday 22nd and we will know the 9 teams to qualify by the end of the day on Sunday 26th. The event to take place in Gondomar, Portugal will be accompanied by the hashtag #RiseToTokyo.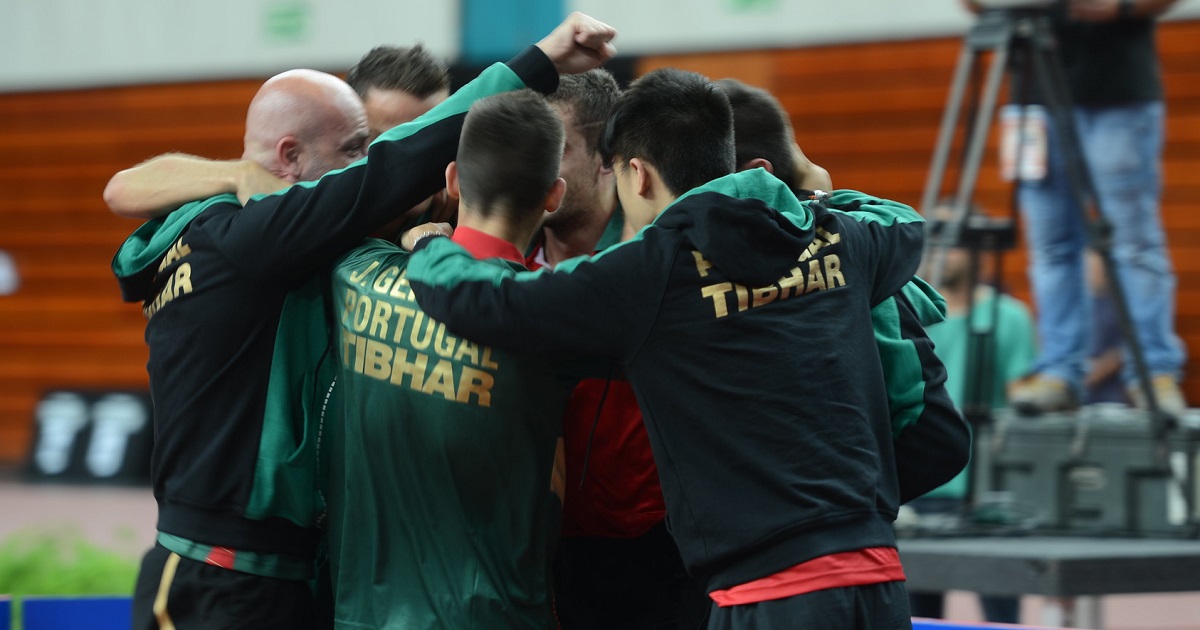 Team Portugal - Photo by ITTF Flick
r
The tournament will move straight in to the knockout phases and is split in to two stages. The first stage will take the teams from a round of 64 to the last 8, which is where to first stage finishes. The teams that make it that far will have won themselves a spot at the Olympic Games team event and 2 singles entries.
The second stage will feature the losers from the round of 16 moving in to a new knockout system where only the eventual winner will take the final 9th qualifying slot for the biggest event in table tennis.
The top 9 teams for each of the Men's and Women's events are shown below.
Men
01) Korea Republic
02) Chinese Taipei
03) Sweden
04) France
05) India
06) Austria
07) Great Britain
08) Portugal
09) Croatia
Number one seeds Korea Republic have a strong chance to qualify particularly with a fantastic record in team events in the past. They have also won at least one medal in every previous Olympic Games. Other big players in the event include Lin Yun-Ju for Chinese Taipei who had a fantastic 2019 and Sweden's Mattias Falck who reached to the final of the World Championships. Another strong team in the mix is Great Britain led by world number 22 Liam Pitchford. With wins like the one against Japan in the World Cup 2019 the have potential to go all the way.
Woman
01) Hong Kong China
02) Chinese Taipei
03) Singapore
04) Korea Republic
05) Romania
06) Austria
07) Hungary
08) Poland
09) Ukraine – Looking for first spot in Olympics. Chance now they are seeded.
The Women's tournament is led by the Asian nations with players such as Doo Hoi Kem, Chen I-Ching and the experienced Feng Tianwei in attendance. Each of these players is capable of leading their teams to victory. Leading the seedings for the European nations, Romania will hope to replicate previous performances to qualify for Tokyo 2020. Ukraine also have their best chance to qualify for the Olympic Games coming in at number 9 seeds.
Have your say on the action over on the TTD forum? What are your predictions for the event and who are you looking forward to seeing in action?