Ma Long in unstoppable form overcomes compatriot Zhang Jike of China in four straight games in todays Men's Singles final at the
Asian Championships 2012
. Zhang Jike defeated Ma Long at their previous encounter at the Slovenian Open 2012 World Tour earlier in the year, however this time around Ma Long took revenge impressively.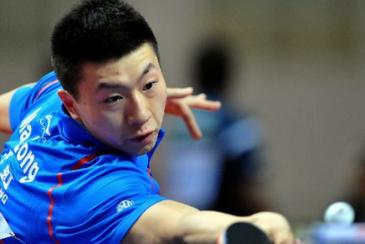 Photo by: sohu.com
Ma Long defeated Zhang Jike by four sets to nil with scores: 11-9, 12-10, 12-10, 11-5
As cited by ittf.com, Ma Long was in breathtaking form at the crucial points of the match. Ma Long was simply breathtaking!
The video of the match is below, thanks to youtube legend ttCountenance!
Congratulations to Ma Long winning the Men's Singles title at the Asian Championships 2012! To follow all the latest news feeds from the Asian Championships 2012 including the seedings, results, matches and more click
here
To catch up with all the matches from the Asian Championships visit our
Media Library
TableTennisDaily