Due to a current waist injury 33 year old Ma Lin is to be replaced by Wang Hao in the forthcoming
World Team Classic
which is to be staged in Guangzhou from Thursday 28th to Sunday 31st March 2013. Guo Yue has also had a recurrence of a neck injury meaning that she will also have to be replaced this time by Chang Chenchen.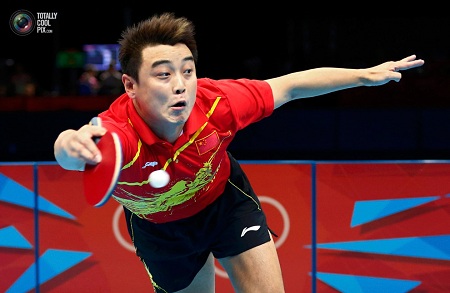 Wang Hao - Photo by: Grigory Dukor/Reuters
Both selections may be considered somewhat surprising with younger players who have excelled on the ITTF World Tour this year not being selected, notably Yan An who was the runner up to Ma Long in Qatar and Fang Bo who won the men's singles title in Austria.
The inclusion of Wang Hao means that the Men's team comprises the top four players of the current world ranking list, Ma Long, Xu Xin, Zhang Jike and Wang Hao. The fifth nominated player is currently standing at number 10 on the world ranking list and three times Men's Singles World Champion Wang Liqin.
Find out more news about this weeks upcoming World Team Cup
here
Like and tweet our articles to the World. Lets spread the word of Table Tennis.
Source: ITTF
Written by: Emily Standing
TableTennisDaily