Today on the 22nd March Ma Long defeated Fan Zhendong at the
Asian Cup 2014
in a thrilling battle!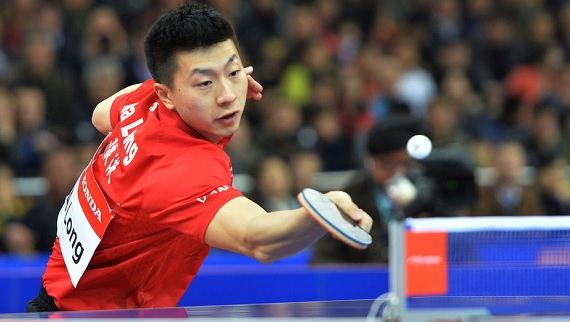 Ma Long - Photo by: Sports.Sohu
On route to the final Ma Long overcame Chen Chien-An in the semi finals and Fan Zhendong eliminated Jun Mizutani.
Ma Long defeated Fan Zhendong 4-3: (11-9, 11-8, 9-11, 11-6, 7-11, 9-11, 11-8)
Ma Long vs Fan Zhendong


Congratulations to Ma Long winning this years Asian Cup! For all the latest news, results and videos from the Asian Cup click
here.
To catch up on all the latest highlighted matches from the Asian Cup visit our
Media Library.
Like and tweet our articles to the World. Lets spread the word of Table Tennis.
TableTennisDaily