Today on the 4th October the Men's Singles final took place at the
2014 Asian Games
in the city of Incheon! The Men's Singles final saw China's World number 1 Xu Xin take on team mate Fan Zhendongi! Results and video below.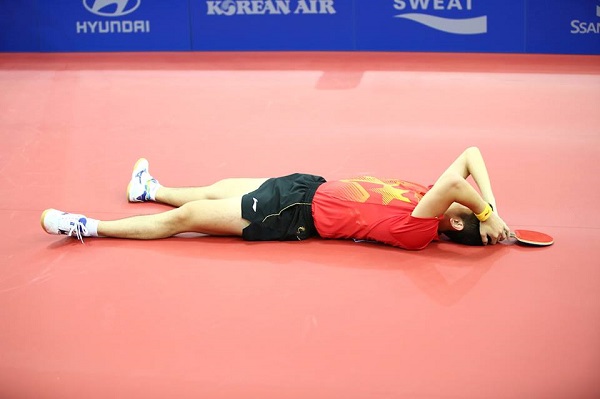 Xu Xin in action! - Photo by: ITTF
Men's Singles Final: Xu Xin vs Fan Zhendongi
An incredible achievement for Xu Xin, who now sets his eyes on Rio 2014. As expressed by the ITTF, "The Asian Games is an important platform for me to prove myself, and move closer to my Rio Dream, hence this victory is really meaningful to me."
Women's Singles Final: Liu Shiwen vs Zhu Yulingi
Liu Shiwen the number 1 seed took on Zhu Yuling in the final. Liu Shiwen won in 4 straight sets with scores 11-6, 11-4, 13-11, 11-7. Video coming shortly.
Congratulations to Xu Xin and Liu Shiwen winning this year's Asian Games! For all the latest news, results and videos from the Asian Games click
here.
To catch up on all the latest highlighted matches from the Asian Games visit our
Media Library.
Like and tweet our articles to the World. Lets spread the word of Table Tennis.
TableTennisDaily