The 2015 ITTF Star Awards took place on the 9th December! This prestigious event was held in Pátio da Galé in Lisbon, Portugal where the players are gathered for the end of year
World Tour Grand Finals.
The players of the night are the current leaders of the Men's and Women's World Ranking list, China's Ma Long and Liu Shiwen win this years Male and Female Star of the Year Awards!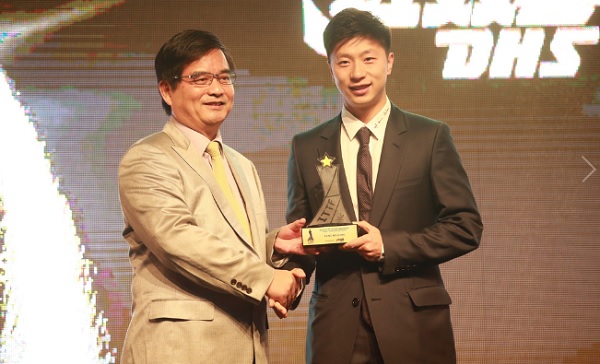 Ma Long player of the year - Photo by: Remy Gros
Ma Long the 2015 World Champion and World Cup Champion secured the ultimate prize, the Male Star Award at the 2015 ITTF Star awards. There were a staggering 60,000 votes. In second place was compatriot Fan Zhendong, followed closely by Japan's Jun Mizutani and Germany's Dimintrij Ovtcharov. In the female star awards Liu Shiwen topped the ranks, followed by Ding Ning, Kasumi Ishikawa and Petrissa Solja. Results, videos and picturesbelow:
The ITTF Star Awards Results:
Male Star: Ma Long
Female Star: Liu Shiwen
Male Para Star: David Jacobs
Female Para Star: Borislava Peric-Rankovic
Breakthrough Star: Mima Ito
Star Point: Fang Bo vs Ma Long (World Championship Final)
Star Coach: Liu Guoliang
Fair Play: Linor Citaku and Vlona Malaku
Pictures
Some cool photos from the night by Remy Gros.
The greatest male table tennis team on the planet in suits!
(Fan Zhendong, Ma Long, Xu Xin, Zhang Jike)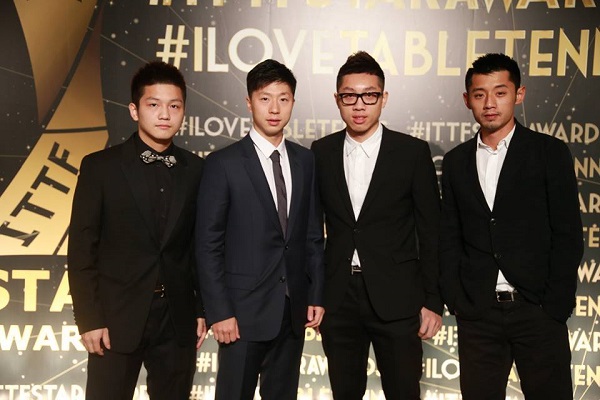 The greatest women's table tennis team on the planet!
(Liu Shiwen, Ding Ning, Zhu Yuling, Chen Meng)
Dimitrij Ovtcharov and wife Jenny Ovtcharov looking glamorous on the night!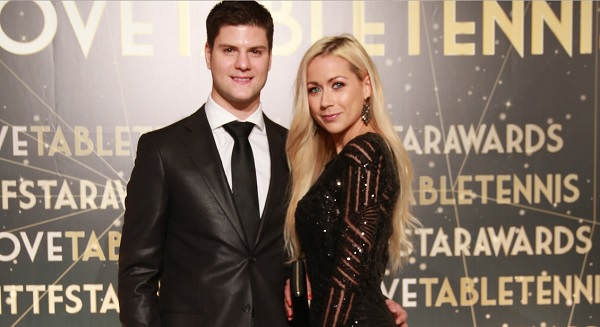 Ma Long's victory selfie!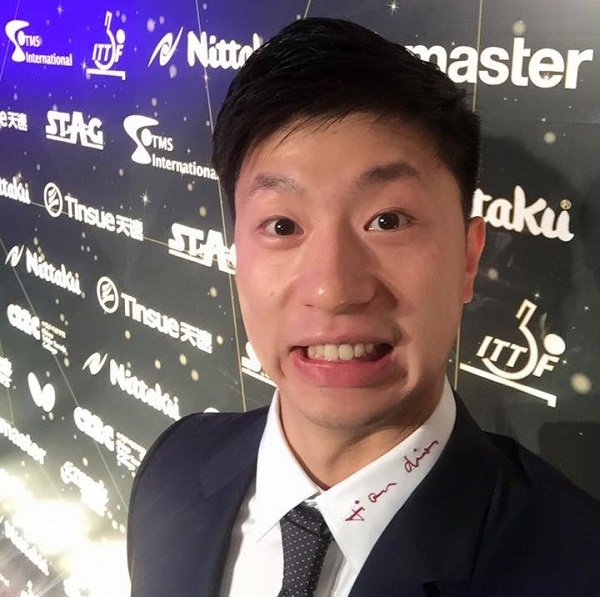 Videos
Voted best star point of 2015
Ma Long the male table tennis star
Liu Shiwen the female table tennis star
David Jacobs Male Para Star
Borislava Peric-Rankovic Female Para Star
Mima Ito Breakthrough Star
Liu Guoliang Star Coach Winner
Highlights from the night!
Players are now competing in the World Tour Grand Finals, be sure to follow all the latest news and action on TTD
here.
Like and tweet our articles to the World. Lets spread the word of Table Tennis.
TableTennisDaily