TableTennisDaily's Dan took on the epic challenge of trying to break the World Record for 'most consecutive bounces on a table tennis bat'. He took on the challenge this week to raise money for NHS Staff and volunteers caring for COVID-19 patients.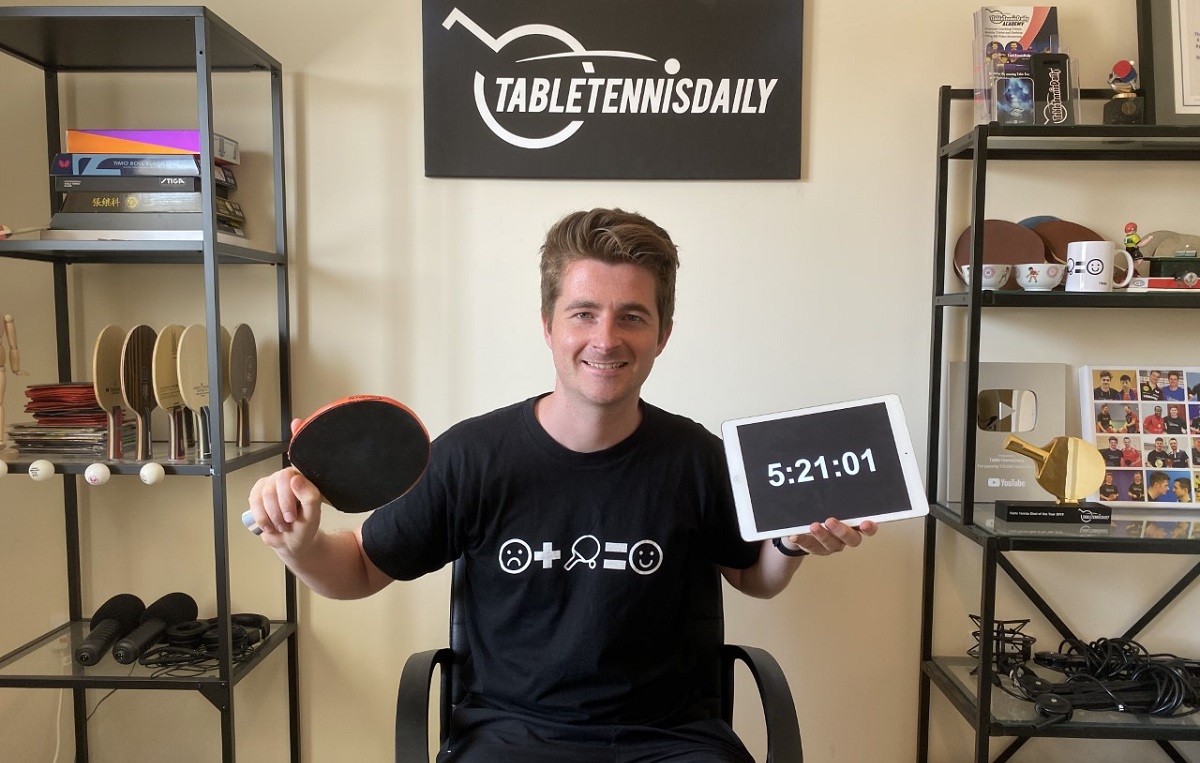 Dan already holds a world record for the longest table tennis rally that lasted 8 hr 40 min 5 sec (with his dad Peter Ives) in London, UK, on the 23 March 2014.
With the lockdown in full flow and without a table to practice on, Dan decided to take up this outlandish challenge. Armed with a first-class honours' degree in Sports coaching and Performance, Dan has worked with a variety of top players from all over the world, with Dimitrij Ovtcharov the former World Number 1 congratulating Dan on Instagram.
After more than 50,000 bounces over 5 hours 21 minutes, the ball was finally dropped and he became a 2 time World Record holder, smashing that target and extending it to 5hrs 21min 01sec. The previous record was 5 hours, 2 minutes, 37 seconds, achieved by Aryan Raj (India) Bihar, India, on 2 May 2016.
There is a 12 week approval process from the Guinness World Record company before it's official but Dan is confident it will get ratified.
After finishing the challenge, Dan looked mentally and physically drained saying; "That is a lot tougher than it looks, there are so many distractions that can make you lose concentration – it's the
repetitive nature of the challenge that's tough" - He even compared it to his other world record completing the longest rally, saying bouncing the ball on the bat was "ten times harder."
The fundraising page is still taking donations to support our incredible NHS staff and volunteers who are working tirelessly to keep us all safe. So please if you are able, donate to this very worthy cause click the links here:
https://www.justgiving.co:m/fundraising/tabletennisdaily1