Well-Known Member
Super Moderator
Dec 2010

15,685
16,930
I am looking forward to testing this baby out and putting it through its paces.
As of now, all I can say is, IT LOOKS SEXY AF. But as I hit with it and have more and more impressions about how it feels and how it does things, I will add content.
Part of the idea is that, this blade is Limba-Limba-RedWood-Limba-Limba and has very similar specs to my OSP Virtuoso Plus. However, my V+ has an Ayous core and this blade has a RedWood Core. So I will get to test out how a blade very similar to mine with a RedWood Core plays.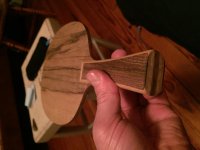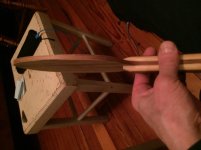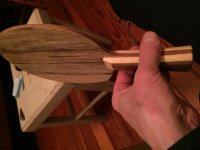 I can't wait to get the handle all dirty and stained with sweat soaking into it and a few good dings on the edges. Nothing like a beautiful blade with some battle scars.
Last edited: