Well-Known Member
Administrator
The 2019 Europe Top 16 Cup is fast approaching and begins on the 2nd February and concludes on the 3rd February. This 2 day event will take place in Montreux, Switzerland. Germany's Timo Boll the leads the men's singles standings.
Main Draw
Coming soon...
Men's Singles Seeds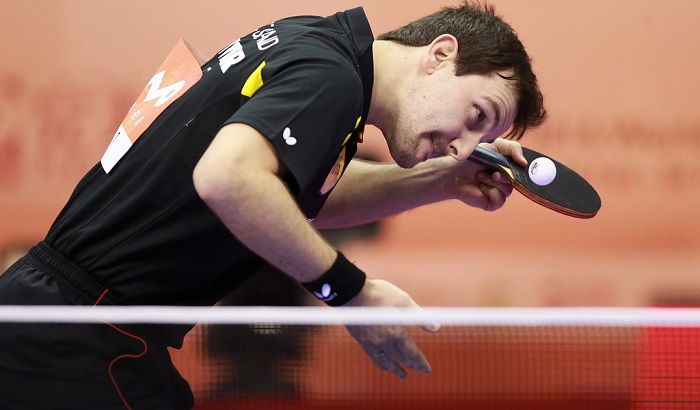 Germany's Timo Boll enters the Europe Top 16 as the #1 seed - Photo by: ITTF
01) Timo Boll
02) Dimitrij Ovtcharov
03) Mattias Falck
04) Liam Pitchford
05) Vladimir Samsonov
06) Jonathon Groth
07) Simon Gauzy
08) Kristian Karlsson
09) Marcos Freitas
10) Emmanuel Lebesson
11) Daniel Habesohn
12) Tiago Apolonia
13) Kou Lei
14) Ovidiu Ionescu
15) Gionis Panagiotis
16) Lionel Weber
Women Singles Seeds
Sofia Polcanova enters the Europe Top 16 as the #1 seed - Photo by: ITTF Flickr
01) Sofia Polcanova
02) Bernadette Szocs
03) Elizabeta Samara
04) Li Jie
05) Petrissa Solja
06) Matilda Ekholm
07) Li Qian
08) Georgina Pota
09) Britt Eerland
10) Polina Mikhailova
11) Ni Xia Lian
12) Nina Mittelham
13) Natalia Partyka
14) Hana Matelova
15) Barbora Balazova
16) Rachel Moret
For confirmed player entries click
here.
What a great start to the year with the Hungarian Open last week, and now this week we will see the top European players take part in the Europe Top 16! Number 1, 2, 3 and 4 seeds Dimitrij Ovtcharov, Timo Boll,Mattias Falck and Liam Pitchford will all be looking to take the title. Samsonov and Groth will definitely look to go all the way as well as number 7 seed Simon Gauzy. Kristian Karlsson and Marcos Freitas follow closely as the 7th and 8th seed. A fantastic event to follow, be sure to get involved in the TTD discussions!
We can use this thread as a means to display all the latest results, videos and news from this spectacular Top 16 event! What are your predictions?