Well-Known Member
Administrator
The 2nd edition of the European games is to be held in Belarus from the 21st to the 30th June 2019. The last games were held in Baku in 2015 and this year the games return for another installment! Dimitrij Ovtcharov took the men's singles title in 2015 beating the experienced Vladimir Samsonov in an epic encounter. The German powerhouse will be back this year as number 3 seed, looking to defend his title! Bernadette Szocs leads the women's singles seedings.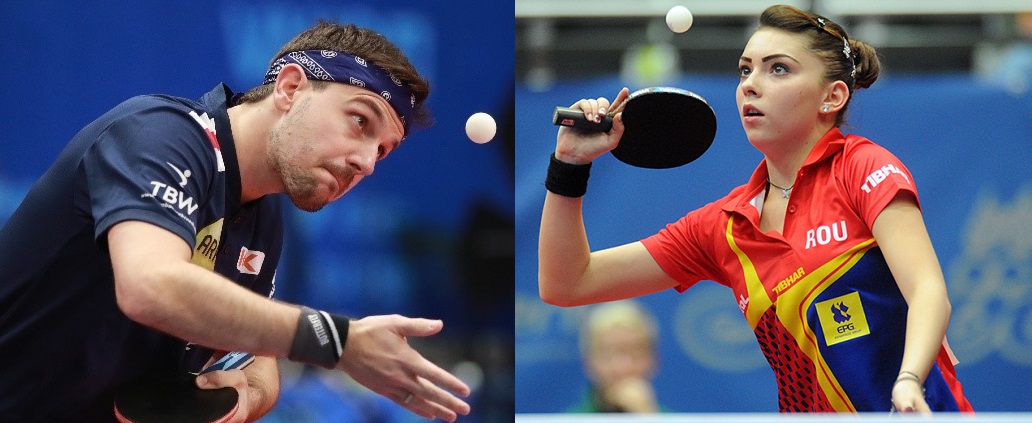 Timo and Bernadette (photo via ITTF Flickr)
MENS SINGLES SEEDS
01) Timo Boll
02) Mattias Falck
03) Dimitrij Ovtcharov
04) Liam Pitchford
05) Vladimir Samsonov
06) Simon Gauzy
07) Kristian Karlsson
08) Daniel Habesohn
09) Emmanuel Lebesson
10) Jonathan Groth
11) Marcos Freitas
12) Tomislac Pucar
13) Tiago Apolonia
14) Cedric Nuytinck
15) Darko Jorgic
16) Alvaro Roblez Martinez
WOMENS SINGLES SEEDS
01) Bernadette Szocs
02) Sofia Polcanova
03) Matilda Ekholm
04) Petrissa Solja
05) Elizabeta Samara
06) Georgina Pota
07) Li Jie
08) Fu Yu
09) Britt Eerland
10) Margaryta Pesotska
11) Barbora Balazova
12) Polina Mikhailova
13) Han Ying
14) Li Qian
15) Ni Xia Lian
16) Hana Matelova
Who do you think is going to win the games this year?