Former World Number 8, Fang Bo, has apologised for his actions in his loss to Zhao Zhaoyan whilst competing for his club Tianjin Quanjian in the Chinese Super League on New Year's Eve.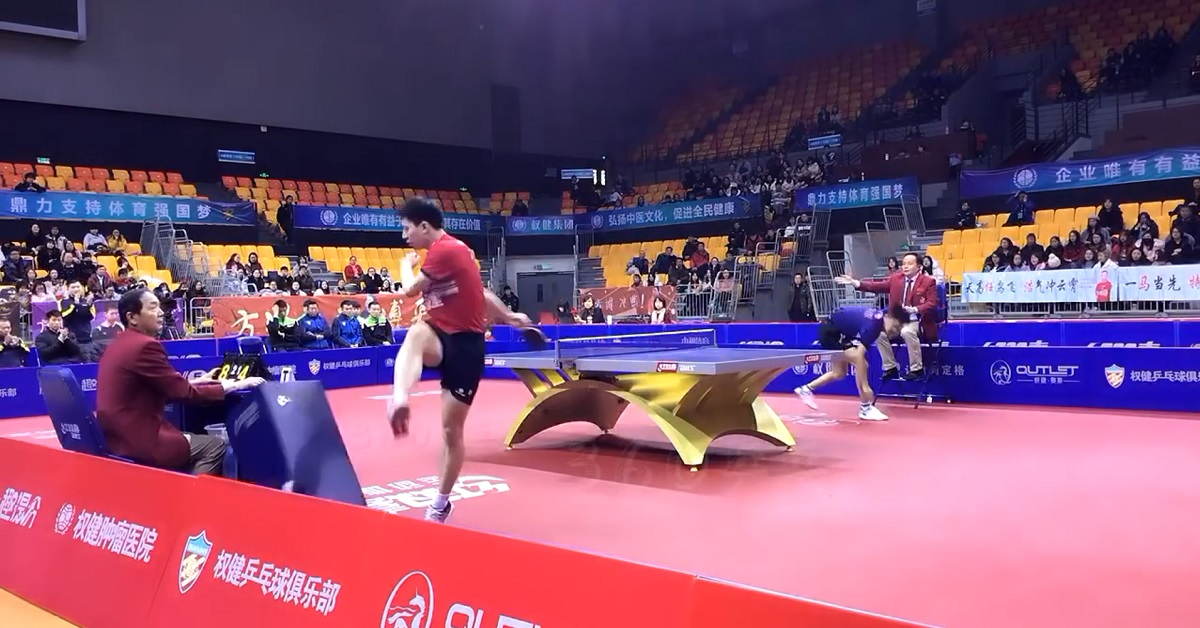 After a dispute with the umpire over a let service, Fang violently kicked the towel box situated next to the assistant umpire. See the incident here:
The umpire appears to award the point to Fang Bo after Zhao Zhaoyan failed to return the serve. Zhao however, shouts 'let' and both the umpire and assistant umpire change the call to replay the point.
This incident has a sparked a petition for ITTF umpire Cao Han Ming to have his umpires qualification revoked for what it says was an unfair decision for Fang Bo. At the time of writing, 40 people have signed the petition.
Fang has been quoted from his Weibo account saying:
"I regret my behaviour after the game. Firstly, it has given my team a bad reputation. There were children among those attending the game and it had a negative impact. I feel sorry!"
Despite his apology and obvious regret for his behaviour, Fang has been banned for two matches. His club, Tianjin Quanjian, were also fined 50,000 yuan.
It is not often we see this kind of behaviour in table tennis. Although, most of you will remember Zhang Jike was stripped of his €45,000 winnings from the 2014 World Cup after defeating Ma Long in the final. This time the punishment was for kicking a barrier in celebration. Are these large fines a big enough deterrent for players? Are these fines too severe? What do you think should be the punishment for this kind of behaviour?
Who will we see this sort of behaviour from in the future? You can follow all the latest news from the Chinese Super League on TableTennisDaily
here.
TableTennisDaily