One big name has been missing from the international table tennis circuit over the last 5 months. The current World and Olympic Champion has been absent from the World Tour since his round of 32 defeat to Liam Pitchford at the ITTF World Tour Bulgaria Open on 16 August 2018.
Ma Long - Photo by: ITTF Flickr
Ma Long vs Liam Pitchford below:
Ma Long has since pulled out of the Swedish and Austrian Open's and also did not compete in the World Tour Grand Finals or this month's Hungarian Open. Ma long has also missed his Chinese Super League.
It is well known that Ma Long has been suffering from a knee injury. However, Liu Guoliang in a recent CCTV interview has provided clarification of Ma Long's situation.
"At first Ma long thought he could make a speedy recovery from his knee injury last year. He did not think it was that severe. His knee gradually had more and more pain so the Chinese team pulled him out of the Hungarian World Tour. It will take Ma Long a while to recover from such an injury but they have hired a medical team and a team to help with his fitness.

Ma Long has a desire to play matches as soon as he is able and joins training every day. As well as doing his physical rehab.

He knows that the most important thing is to be ready for the 2020 Olympic Games. Ma Long must be patient and work towards a complete recovery."
Ma Long's world ranking has slipped out of the top 10 and now stands at number 11. He hasn't held the number 1 spot since 2017 before the new system came into place. Ma Long first held the top spot way back in January 2010 and has gone on to be the world's top ranked table tennis player for a total of 1,945 days, just 2 days behind the all-time record held by Zhuang Zedong.
So, with fan favourite Ma Long going hard on the rehab. Will he be able to recover in time to defend his World Championship title? Or are the Chinese National Table Tennis Team playing the long game and saving the Dragon for the 2020 Olympics in Tokyo?
We wish Ma Long a quick recovery and can't wait to see him back in action. But for now let's sit back and witness one of the best players of all time training at the World Team Championships in 2018.
Ma Long in rehab: Photos by: Ma Long's Fan Club page on Facebook.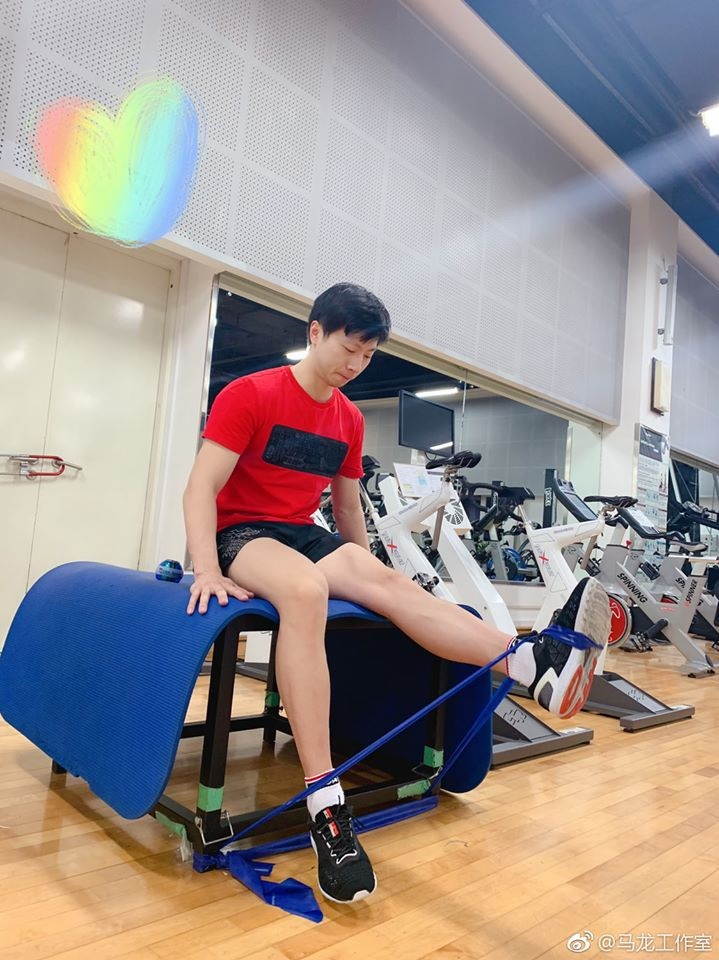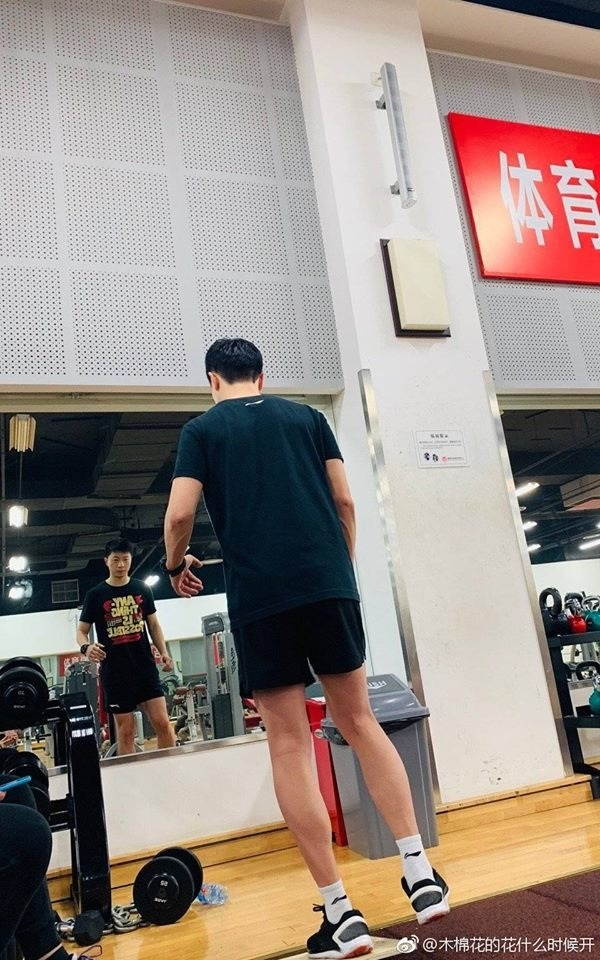 TableTennisDaily