Ma Long is due to make his long awaited return to international table tennis at next month's World Championships in Budapest. He has been away from international competition for over 6 months.
Ma Long with his 2017 World Championships trophy!
The Chinese National Table Tennis Association has officially announced his selection alongside Fan Zhendong (the winner of the Marvalous 12 qualification tournament), Xu Xin, Lin Gaoyuan and Liang Jingkun.
Ding Ning, Liu Shiwen, Chen Meng, Wang Manyu and Sun Yingsha complete the women's squad for Team China.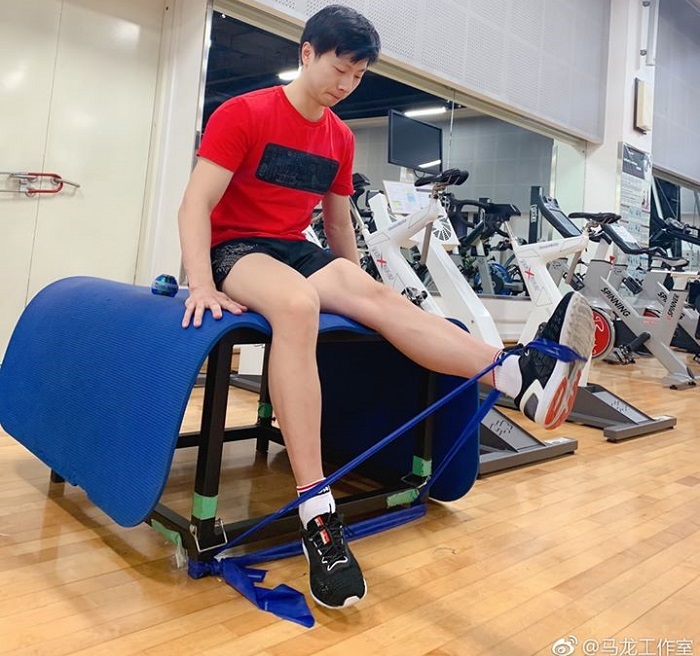 Ma Long has said that his injury "was probably the result of a long term build-up" of small issues with his body that "blew up". Since then he has been hard at work in rehab building his strength up and recently began training with the rest of Team China ready for the upcoming major. Although, he insists that he will take the tournament and his recovery "one match at a time". He is playing down his chances saying that lots of people are able to win the tournament.
Relive the unbelievable FINAL of the 2017 World Table Tennis Championships between Ma Long and Fan Zhendong:
Can Ma Long retain his World Championship title and who are his biggest challengers?
Photo by: ITTF Flickr
TableTennisDaily