Member
Oct 2012

372
68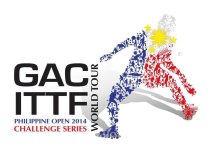 Before the action on the World Team Table Tennis Championships on April 28, I need your help for our upcoming tournament!
This will be my first. So I need help guys on you know, tips before, during, after the event? Like some rules I have to watch out for. And I need to know from you guys if the rubber Haifu Blue Whale 2 national tuned will be okay for such an event? Isn't there some kind of a machine that detects VOC for these higher levels of tour? Will it be okay to use such rubber?
Any general tips will be a great help too! Thank you!
Last edited: