Well-Known Member
Mar 2014

1,496
1,756
On 18/09/23 Kong Linghui publicly appeared in the marathon! One year Away from Guoping .
Today, Zhengzhou Longhu International Half Marathon started and , Guoping Olympic champions Kong Linghui and Zhang Jike as special guests participated in this marathon.
Zhengzhou Longhu International Marathon Competition invited Kong Linghui and Zhang Jike as propaganda ambassadors. Two people also came to the scene today to cheer
for the marathon . Kong Linghui, who has not appeared for a long time, is also obviously blessed, but his mental state is very good.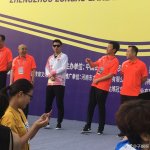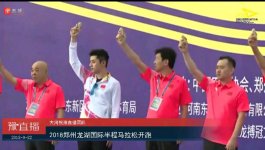 On the eve of the World Table Tennis Championships last year, Kong Linghui suddenly heard the rumors of "gambling". Kong Linghui was urgently recalled to the country. He
himself denied the rumors of his gambling , but Kong Linghui also stepped down as the female table tennis coach.