I found out my RPB works better when my blade is slightly more open (i almost exclusively play RPB except for push, so also for block and "flat hit" albeit the latter rarely happens).
For that I have twisted my hand on the handle slightly counter clockwise (I'm a lefty) so bat is more open on rpb and closed on FH. For that to work I had to use a lot of sanding or it would hurt.
So a normal grip would be more like this with the index finger fully on the face of the blade.
But I twist my hand slightly on the handle so that the second knuckle of the index is more on the side of the blade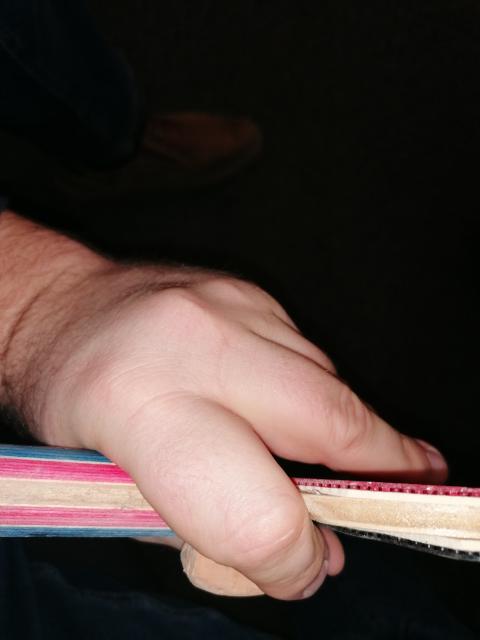 That makes my blade more closed on FH with same hand angle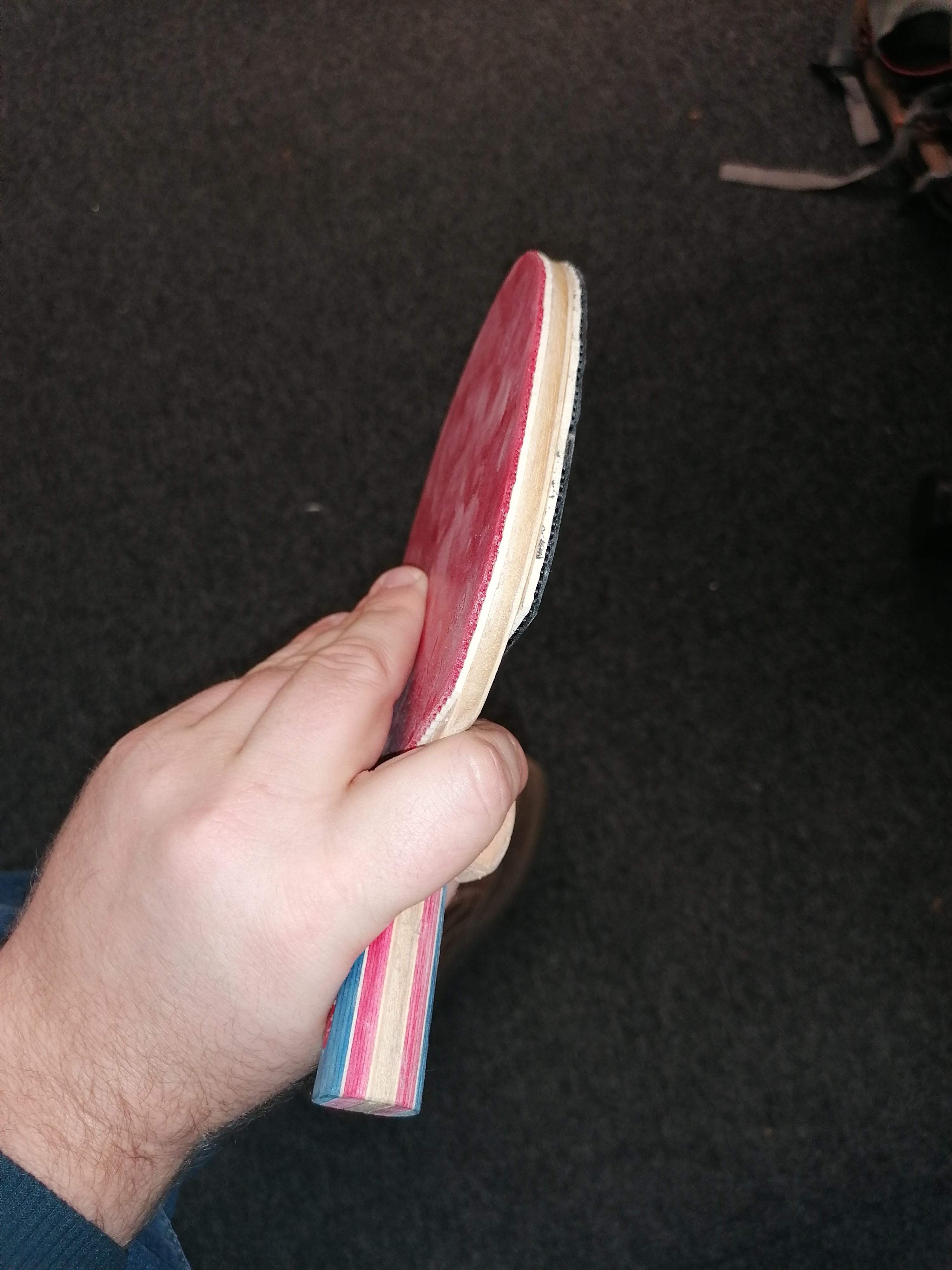 Is that a mistake that has disadvantages in other areas or can that work that way?
Last edited: