Well-Known Member
Administrator
NOW LIVE:
Men's FINAL: Fan Zhendong vs Xu Xin! Live streaming here:
https://tv.ittf.com/livestream/swedish-open-table-1/1026950
What a great few weeks of table tennis! The World Cup saw incredible scenes with Timo Boll defeating Ma Long. In the German Open last week we saw further shocks, with all the Chinese being eliminated in the men's singles, with Dimitrij Ovtcharov causing a sensational upset over Fan Zhendong! The World Tour circuit now moves onto the Swedish Open, what surprises will we have this time around?. This prestigious event will take place in Stockholm, beginning on the 13th November and concluding on the 19th November.
Main Draw
Men's Singles
Women's Singles
Men's Doubles
Women's Doubles
Men's Singles Seeds
China's Fan Zhendong, has entered the German Open as the #1 seed.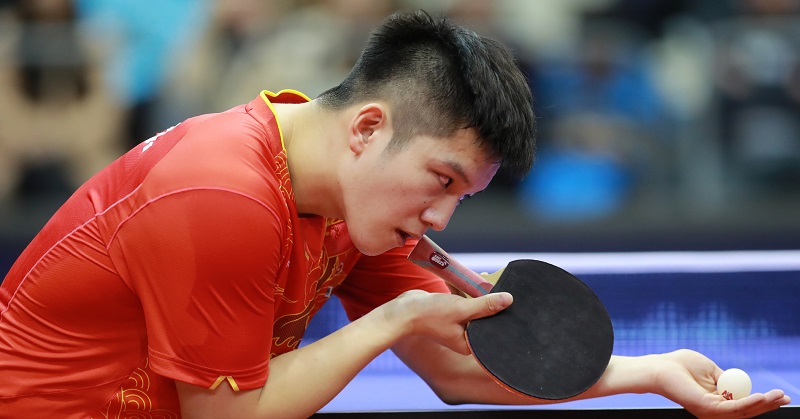 Fan Zhendong the no.1 seed - Photo by: ITTF Flickr
01) Fan Zhendong
02) Xu Xin
03) Koki Niwa
04) Lin Gaoyuan
05) Wong Chun Ting
06) Kenta Matsudaira
07) Fang Bo
08) Chuang Chih Yuan
09) Lee Sang Su
10) Yan An
11) Tomokazu Harimoto
12) Marcos Freitas
13) Kristian Karlsson
14) Yuya Oshima
15) Emmanuel Lebesson
16) Mattias Karlsson
Women's Singles Seeds
China's Ding Ning enters the Swedish Open as the number 1 seed.
China's Ding Ning enters the German Open as the #1 seed - Photo by: ITTF Flickr
01) Ding Ning
02) Zhu Yuling
03) Chen Meng
04) Kasumi Ishikawa
05) Miu Hirano
06) Mima Ito
07) Cheng I-Ching
08) Han Ying
09) Hitomi Sato
10) Honoka Hashimoto
11) Hina Hayata
12) Jihee Jeon
13) Xiaona Shan
14) Doo Hoi Kem
15) Matilda Ekholm
16) Fen Li
For full player entries click
here.
A fantastic event to follow, be sure to get involved on the TTD discussions and join us in the live chat in the ITTF Live Streaming! The TableTennisDaily team are at the Swedish Open with
Team STIGA,
we will keep you posted throughout the week. Stay tuned!
We can use this thread as a means to display all the latest results, videos and news from this spectacular World Tour event! What are your predictions from each event.