Well-Known Member
Administrator
News just in! T2 and ITTF join forces to grow both properties for the betterment of global table tennis.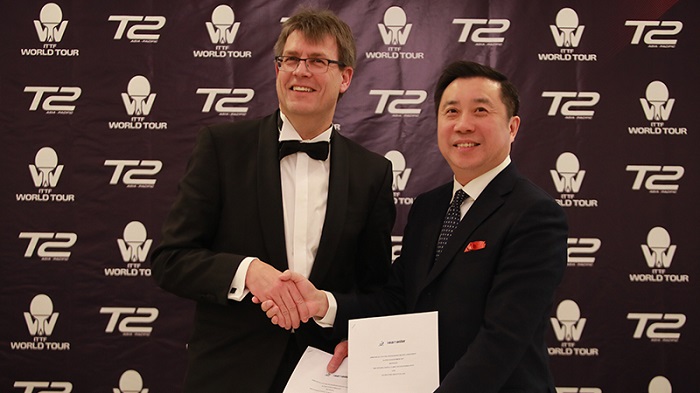 Key points from article:
- T2 and Seamaster chairman Mr Frank JI wants T2 to be adored and loved by millions worldwide
- An environment that attracts more media attention, TV broadcasters, fans and more money.
- To have our players rich and famous!
- T2 and ITTF to work closely together
- T2 will be a ITTF competition laboratory
- ITTF to bring in some of the T2 innovative features into ITTF World Tours
Read more on the ITTF Website here:
https://www.ittf.com/2018/01/11/ittf-world-tour-t2-sign-collaboration-agreement/
What do you think of this collaboration?