Well-Known Member
Administrator
TABLETENNISDAILY SUPER LEAGUE SIGNS PARTNERSHIP WITH BETTERPLAY.AI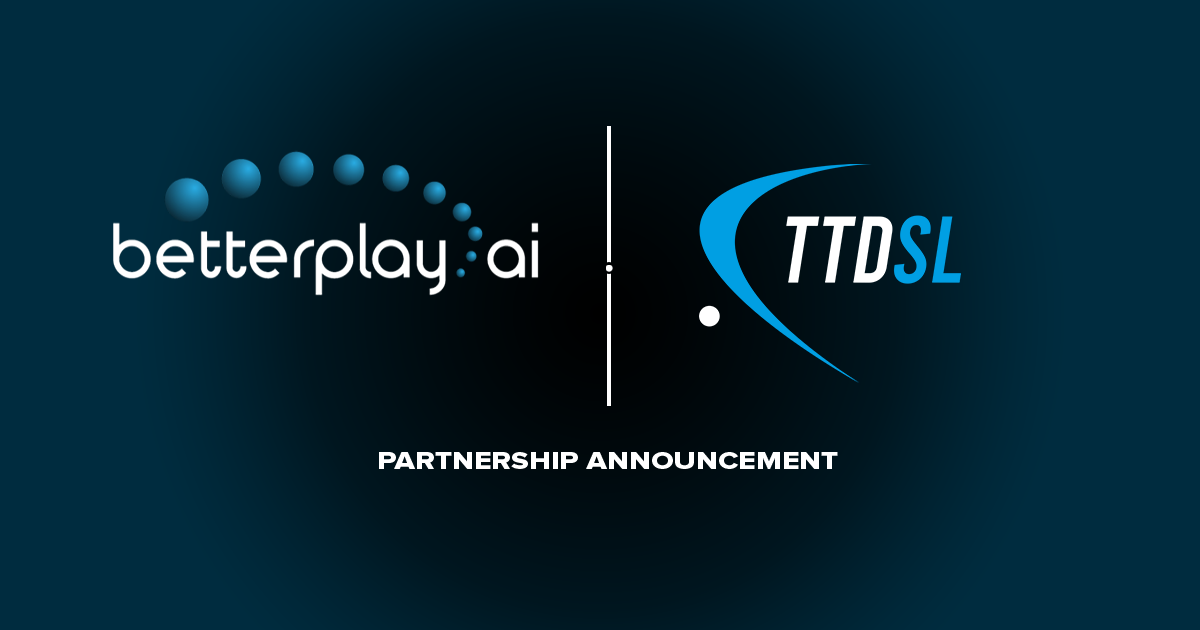 We're excited to announce TableTennisDaily Super League has signed a title sponsorship with Betterplay.ai for Season 2. Betterplay.ai is a project intended to revolutionize the way table tennis players and coaches analyse their games' videos. Betterplay achieve this by using sophisticated online software to automatically create highlight clips of your table tennis matches. Essentially Betterplay.ai makes your life much easier not having to watch through hours of footage. You can review your matches in 5 minutes simply by having the online software remove all the spaces where action doesn't take place.
The first phase of Betterplay.ai is a web web-based application that does automated video editing. We are now using this software in all of our videos to help massively speed up our video editing time and help produce TableTennisDaily Team and TableTennisDaily Super League videos as quickly as possible.
Founder Yuri Miroshnik commented on the partnership:
We're really excited to partner with TableTennisDaily and their audience. We believe that millions of players and fans around the world can enjoy our service. Anyone, regardless of the level, can improve their game and technique by doing video analysis using our fast highlight clip production. We've trained our state-of-the-art AI with tens of thousands of minutes of table tennis videos under every imaginable condition, angle, playing level and styles. Our service yields very accurate results and is ready for wide usage. Also, this partnership will allow us to collaborate closely with the TableTennisDaily team in creating future capabilities for our service, so that we can delight our users and fans.
Founder of TableTennisDaily Dan Ives commented:
"I'm completely thrilled that Betterplay.ai agreed to be part of TableTennisDaily. Betterplay.ai technology is absolutely world-class and second to none. Betterplay.ai enables our team to speed up our editing process for our videos and analyse our matches from tactics and techniques quickly. Betterplay.ai is really going to save us a lot of time, as the ai online application does all the hard editing process for you. This saves us having to watch full matches that can be up to 40 minutes long, Betterplay.ai can take this timeframe down to just 5 minutes! I heard a quote once that has always stuck to me, table tennis is spent 80% of the time picking up the ball. Betterplay.ai essentially removes everything from picking up the ball, to towelling down, to literally just when you play, the software highlights your matches so incredibly accurate. I can't wait for the viewers to see all of Betterplay's cutting edge tech in action during our videos. I really feel that the fans will be the biggest winners out of this fantastic partnership."
For more information about Betterplay.ai and their industry-leading table tennis AI technology, please check out Betterplay.ai website here:
https://betterplay.ai/