The Chinese national team selection competition dubbed the Marvellous 12 by fans is back. This is the competition used by the Chinese table tennis association to select one of China's top players to represent the nation at the ITTF World Championships in Budapest this April. One singles entry out of the five available by each association will be awarded to the winner of both the men's and the women's round robin competition.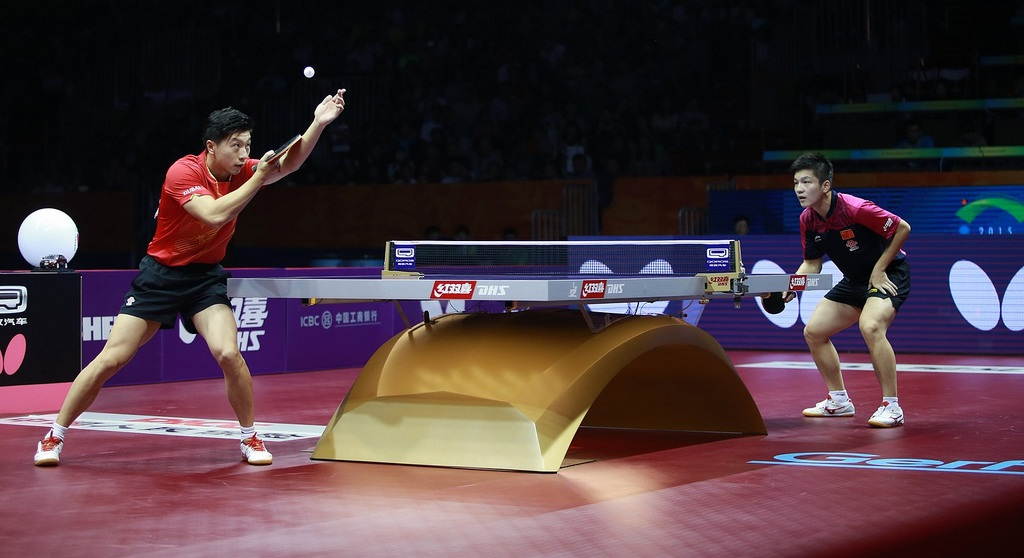 Ma Long and Fan Zhendong - World Championship Final 2017 - Photo: ITTF
The tournament will be split into 2 phases. Phase 1 will happen over the 12th - 17th February. During this phase 12 players will compete for 6 out of the 12 places available for the Marvellous 12 tournament. Likely participants for phase 1 of the men's competition include:
01) Zheng Peifeng
02) Zhou Qihao
03) Liu Dingshuo
04) Yan An
05) Fang Bo
06) Zhou Kai
07) Zhao Zihao
08) Xue Fei
09) Sun Wen
10) Yu Ziyang
11) Ma Te
12) Yu Ziyang
Phase 1 of the women's competition will likely include:
01) Sun Yingsha
02) Chen Xingtong
03) He Zhuojia
04) Muzi
05) Feng Yalan
06) Gu Yuting
07) Chen Ke
08) Che Xiaoxi
09) Wang Yidi
10) Sun Mingyang
11) Liu Gaoyang
12) Zhang Rui
The top 6 from phase 1 will move to phase 2 where they will be joined by players that have pre-qualified for the tournament based on previous performances.
These pre-qualified players include: Ma Long, Xu Xin, Fan Zhendong, Lin Gaoyuan, Liang Jingkun, and Wang Chuqin. (Zhang Jike voluntarily withdrew). The prequalified players for the women's tournament include: Ding Ning, Liu Shiwen, Chen Meng, Zhu Yuling, Wang Manyu, Wu Yang. It is rumoured Ma Long will be playing in the Marvelous 12, find out more about Ma Long's current situation
here.
The marvellous 12 tournament will begin on the 28th February and will be completed on 3rd March. So who do you think will make it out of phase 1 and into one of the strongest tournaments in the world?
Whilst your waiting check out this unbelievable switch hands shot during the Marvellous 12 competition in 2017.
Who do you think will qualify for the World Team Championships 2019?
TableTennisDaily