Well-Known Member
Administrator
Aug 2010

6,989
4,362
Here is a very interesting and well documented documentary of table tennis in Berlin.
This Berlin documentary you can discover the city through table tennis,' says Oliver Miller, 38, ping pong addict and owner of Dr Pong, a late night bar with its own table and a dedicated following of table tennis acolytes. 'Every single neighbourhood has its own facilities -- it's where you see the real locals. It costs so little to get involved. Everyone has a soft spot for the sport.'
Born in the USA, but now a full time Berlin resident, Oliver has recently created a 'love letter' to both the city he calls home and his sport of choice. It's a short film, produced by Piers Morgan Postcard director Pete Woods which sees Oliver and fellow ping pong addict Leo Pleschinger, a 28-year-old semi-professional footballer, traverse Berlin in search of the city's most inspiring bat and ball based experiences; from subway trains to techno nightclubs.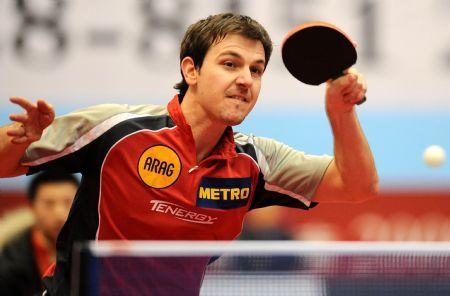 Photo by: (Xinhua/Chen Kai)
One of the coolest things possible to do in Berlin also happens to be one of the simplest. And it's completely free. Outdoors tables for ping pong are everywhere in this city. You can even play by streetlight.
The Germans are mad keen on the game and one of their most famous sporting exports is Timo Boll, a former World Champion who's almost as famous in China as David Beckham. Have a look at this ping pong video which claims Germany as the 'ping pong country'.
So I ask TableTennisDaily members this question to recent forum discussions.
We have asked ourselves why our countries are not achieving players such as Timo Boll. What is the reason? Is it because no one knows what table tennis is? Where as the likes of Berlin, people see tables everywhere. Should our countries adopt the same approach? We have seen Ping in England do a great work, is this what we need for our countries to start noticing the sport and having a love for it?
Discuss below