Well-Known Member
Super Moderator
Mar 2012

1,849
1,570
The official TableTennisDaily discussion where we post and talk about Xu Xin's equipment. Any changes he has made or any pictures you find, post into here to discuss!
Blade: Stiga Intensity V NCT
FH: TG2 Skyline
BH: Hurricane 3 custom sponge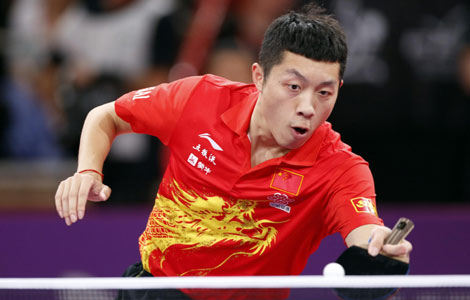 Any rare pictures or details about Xu Xin's equipment post below. I will update this first post with new pics and information when we have some.
Last edited: