Well-Known Member
Super Moderator
Dec 2010

15,691
16,940
This is just more analysis: from NL's video of Dima and Boll:
Basic drive: backswing and followthrough:
Notice, on a basic hit, Dima's racket is the height of the top of the bounce. The followthrough is in front of him and his whole arm is still to the right of center.
Now the loop: Backswing, adjust of height of racket to the ball, and followthrough: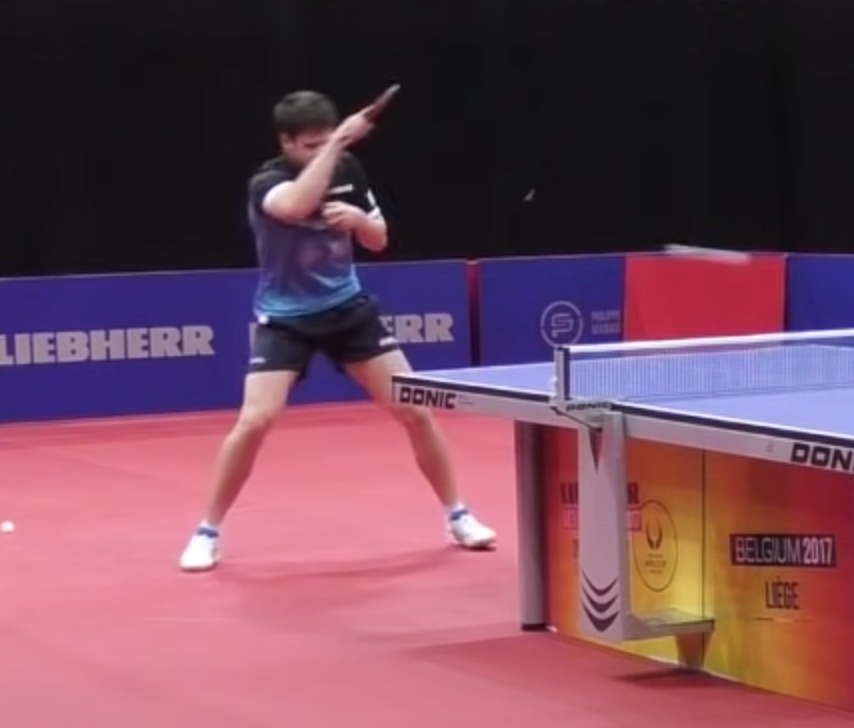 The backswing is below the ball, before he takes the stroke, he adjust the racket up so it is not as far below the ball (a circular movement backswing), the followthrough, his elbow is below his shoulder and on his right side, his racket is in front of the right side of his face, so he has not crossed over. If he was swinging bigger he might cross over. He also might start lower.
But the actual point is, he is adjusting the stroke, the backswing, the followthrough, to the context. When he is counterhitting the stroke is small and the racket starts at the height of the top of the bounce (back, not down). On the loop, he starts lower, sees the racket is a little too low for the shot he is about to make and adjusts it up (in this particular loop) and the followthrough is bigger than the counterhit but not supper big.
And part of the idea is, if you always backswing to one spot and that one spot is very low, then it is hard to adjust the stroke for the ball that is coming at you and the shot you would like to make.
So, not about specific technique. But about the idea that if only one plane of trajectory is wired into your muscle memory for the stroke, you will always backswing low even if the shot you are making would be better served with a stroke that is angled more forward than up. The plane of the stroke should be easy to adjust without changing much in the mechanics. When you play against a real person and are reading spin and adjusting to the ball that is coming to you for every shot, this should just happen automatically.