Hello, that such.
2 weeks ago I use a rubber
729 Cross
that now very slow this one and I do not like it so much, and a friend changes me into a secondhand
Joola Xpress
, 2 months that it has some faults, but it continues with his characteristics, at the time...
Do I change? Or do I continue with
729
?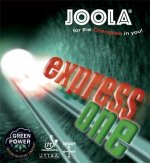 ​